MEIJER AND KROGER REWARDS PROGRAMS
Meijer and Kroger offers rewards to our school when our families scan their reward cards.
It does not cost anything to participate in this program, and there is no additional expense for parents.
Keep in mind that the rewards our school receives does not take away from the normal rewards and points that you would normally earn.
Earn Rewards Whenever You Shop at Meijer
Earn rewards for your designated organizations when you pay with cash, your PIN-debit card, or your linked Meijer Credit Card.
Your organizations receive credit for almost all Meijer purchases - groceries, toys, home fashions, jewelry, gas, car wash, C-Stop, Meijer.com purchases - over 150,000 products!
Use cash, PIN-debit card, or a Meijer Credit Card.
Your account is accessible anytime online.
You never have to buy anything in advance. Your Meijer 1 CardSM is easily carried on your key ring or in your wallet.
Cardholders also can receive special sales notices and exclusive savings.
Key tag provides free lost key retrieval service.
Meijer Credit Card purchases earn EXTRA rewards.
How do I sign up?
To receive a rewards cards:
Go to
http://www.meijer.com/mcr/rewards.jsp
and click join now near the bottom left
We'll mail your Meijer 1 CardSM to you within 2-3 weeks. You can begin earning rewards for your organizations after you receive your Meijer 1 CardSM.
Shop at Meijer, use your Meijer Credit Card, PIN-debit card, or cash with your swiped Meijer 1 CardSM, and earn rewards for qualified purchases.*
Your organization receives a check and an email with the list of members.
Earn more rewards by encouraging your family and friends to join the program.
After the Giving Share is calculated, eligible purchases paid with a Meijer Credit Card earn 1% and purchases paid with cash or a PIN-based debit card with a swiped Meijer 1 CardSM earn 0.5% (checks and other types of credit cards are not eligible for rewards).
Meijer may occasionally offer promotions where customers will have the opportunity to increase their rewards. These promotions are at the sole discretion of Meijer.
Earn Rewards Whenever You Shop at Kroger
It's easy for your members to enroll or re‐enroll in Kroger Community Rewards. They can visit
http://www.kroger.com/
, click on "Michigan" and click on "Enroll" or "Re‐enroll" All participants must have a valid online account at Kroger.com and must sign
up online to participate. Organization members can no longer scan their group's barcode at the registers or service desk
Step by step instructions:
Go to
http://www.kroger.com
. Click "Re‐enroll" if you were registered in the program last year.
1. Put in your e‐mail
2. Put in your password ‐(If you forgot the password you set up please go thru the "Forgot
you password") Click the "Sign In"
3. Find your organization by typing in your organization's NPO number. Click the "Search"
4. Please make sure that you click on the circle to the left of your organization so that it
becomes highlighted. Click the "Select Your Organization" Anderson organization number is: 90424
5. Click the" Save Changes"
‐‐or‐‐
Click "Enroll" If you have never been a part of Kroger Community Rewards.com, Kroger.com or
registered with the scan bar method last year.
1. "Sign up today" (to the right)
2. Enter your zip code and click "Search"
3. Click on the arrow to display the list of stores in your zip code and highlight your
preferred store
4. Enter in your email and password
5. Click "Next"
6. Key in you Kroger Plus Card Number (If it says that this card has already been used,
please call the number on the back of your card)
7. Enter the security code (from the box above it)
8. Enter in your contact information.
9. Click on "next"
10. Verify that your account information is correct. Check box for agreement of the terms
and conditions and click "complete information"
11. Kroger will send an email that you entered earlier in the process. (this can take up to 10
minutes)
12. Open the email that Kroger sent. Read the email and either click on the link within the
email or copy and paste it into your browser.
13. Sign in: click on the "Click here "button and then type in your email and password.
14. Under Kroger Community Rewards Section at right, click "Edit Kroger Community
Rewards Information."
15. Find your organization by typing in your organization's NPO number
16. Click on the organization name that you want. Please make sure that you click on the
circle to the left of your organization so that it becomes highlighted.
17. Click on "Save Changes"
18. Scroll over the page and make sure all information is accurate
You are now "registered"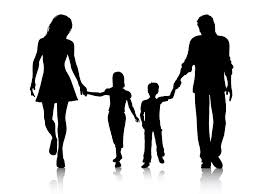 McGrath Partnership is a group of parents and staff working together to provide a better learning environment for our students. If you can volunteer in any way, we would greatly appreciate it! Our purpose is to support our children's education.
We are collecting Box Tops again this year. The money we earn from Box Tops helps to pay for great assemblies and field trips. Please cut out those Box Tops and send them in.
Every Box Top counts!